 At the Crossroads
"At the Crossroads" explores how musical energies and orchestrations originating from different directions can be brought to interact with each other in order to create a new musical entity. Motives located in high registers of the orchestra and freely flowing sound fields are constrasted by heavy, earthbound gestures with a distinctive rhythmical gravitation. Whilst the orchestration presents a particular challenge in this project, the composer Oliver Waespi states that "… the more I advanced in the conception of this new piece, the more I discovered to what extent these two line-ups are completing rather than excluding each other. While band instruments such as the euphonium, flugelhorn or cornets bring new, warm tone colours into the symphony orchestra, the latter is characterized by the transparency and sonic space provided by the strings and woodwinds and the clarity of the orchestral brass with trumpets and French horns otherwise absent in the brass band.  
"At the Crossroads" was commissioned by the Jena Philharmonic Orchestra and Brass Band BlechKlang and was first performed on 12 March 2015 at the Volkshaus Jena under the baton of Philippe Bach.
Specifications
Formation:
Brass Band and Symphony Orchestra
About the composer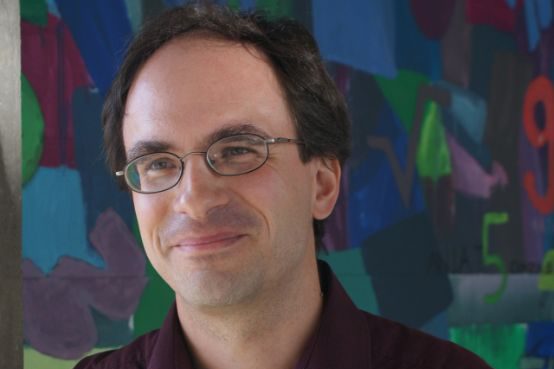 Oliver Waespi
Oliver Waespi was born in Zurich, Switzerland in 1971. He earned his composition di-ploma at the Musikhochschule Zurich and pursued his studies at the Royal Academy of Music in London, where he attended workshops and lessons with Simon Bainbridge, Pe-ter Maxwell Davies and Brian Elias. He received several composition awards, including the International George Enescu-Composition Prize for Symphonic Music in 2003. His works were performed, recorded and broadcast in several european countries, Singapore and the USA. Performers of his works include contemporary music groups such as the London Sinfonietta, the Hesse Ensemble (London) or the Ensemble Phoenix (Basle), prestigious wind ensembles such as the Rundfunkblasorchester Leipzig or wind players of the Royal Northern College of Music (Manchester), soloists such as Peter Sheppard Skaerved or Olivier Darbellay as well as symphony orchestras such as the Berne Chamber Orchestra, the Moldova Philharmonic of Iasi, the Orchestra della Svizzera Italiana and the Südwestdeutsche Philharmonie Konstanz. Current projects include commissions for the 2007 edition of the festival "L'art pour l'Aar" in Berne and the 2006/2007 concert series of the Gulbenkian Foundation in Lisbon. Oliver Waespi is an spnm shortlisted composer.