 Masque of the Red Death
The Masque of the Red Death was written for the Woodland High School Wind Ensemble, and was premiered in Carnegie Hall in 2010. The work is approximately 8 minutes long and is for band and recorded electronics. The piece is based on the famous story of the same name by Edgar Allen Poe, in which a masquerade ball is repeatedly interrupted by ominous bells which lead to the appearance of an apparition dressed as the Red Death, a fatal epidemic which has ravaged the countryside. The piece presents as a slightly misguided waltz which can never really reach its zenith and is constantly interrupted by strange and disturbing sounds. The electronics in this piece are sampled from various sounds and words recorded by the ensemble for whom the work was written, and subsequently manipulated, affected, and distorted by the composer.
Specifications
Formation:
Wind Band and recorded electronics
About the composer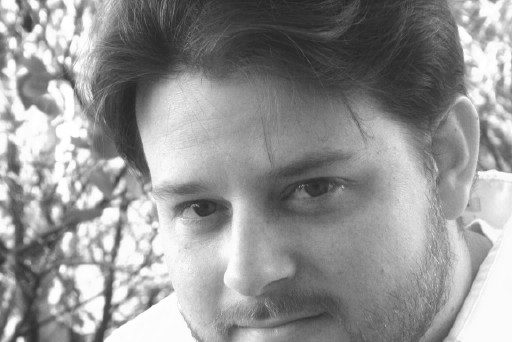 Brett Keüper Abigaña
Brett Abigaña's music has been performed throughout the world, and his music has been commissioned and performed by numerous performers including The United States Navy Band, flutist Hilary Abigana, ALEA III, The Afiara String Quartet, The Webster Trio, The Fourth Wall Ensemble, The United States Army Field Band and Soldiers' Chorus, and The Cape Cod Symphony Orchestra. He has gained a reputation for writing expressive, colorful music, and is much in demand as a guest lecturer, clinician, and conductor. Mr. Abigaña completed his Bachelor and Master of Music degrees at The Juilliard School where he studied with Samuel Adler and Robert Beaser, and received his Doctorate of Musical Arts from Boston University where he studied with Samuel Headrick and Richard Cornell. Other studies include composition, harmony, and counterpoint with Narcis Bonet, Michel Merlet, and Philip Lasser at La Schola Cantorum in Paris, as well as conducting with Judith Clurman, and ear training with Mary Anthony Cox. In 2011, Mr. Abigaña was commissioned by the United States Navy Band to write his Symphony no. 1 – Omnes Gentes. This work is written for wind band, antiphonal trumpets, soprano soloist, chorus, and organ, and was premiered in 2012 by the United States Navy Band under the direction of CAPT Brian Walden in Washington, D.C. Since then, the Navy Band has commissioned Mr. Abigaña again to write As The Wood Smoke Rises, for release on their 2014 album, Sea Interludes, and for premiere at the 2014 Midwest Band and Orchestra Clinic. In 2011, Mr. Abigaña had the honor of having one of his works for band, Petite Overture, named one of the top 11 pieces of 2009 by British conductor, educator, and wind band authority Tim Reynish, after it was premiered at the 2009 World Association of Symphonic Bands and Ensembles (WASBE) Convention in Cincinnati, OH. In 2015, Mr. Abigaña was commissioned by the World Youth Wind Orchestra to write his Symphony no. 2 – Commedia, which was premiered at the 2015 WASBE Convention in San Jose, CA. The piece is based on Dante's Commedia. Mr. Abigaña is on faculty at Boston University Academy, and his large ensemble music is published by World Projects.
More from this composer