 Silver Rose (soprano voice)
Words by Isaac Rosenberg [1890-1918]
Silver Rose was commissioned by Bristol2014 (Bristol Cultural Development Partnership) with funding from Arts Council England and first performed by Lydbrook Band, conductor Ian Holmes, narrator Robert Hardy CBE, Bristol Museum and Art Gallery, 9 November 2014.
Programme notes:
Silver Rose is a musical response to five poems by Bristol born poet Isaac Rosenberg (1890-1918), who died in action during World War 1. The choice of texts, which work collectively like a song cycle, echo perspectives including the atrocities of war and hope for peace.
The title, Silver Rose, takes its name from two sources. The 1914 Star was a British campaign medal awarded to men who served in France or Belgium between 5th August and 22nd November 1914. Those who fought under enemy fire were also entitled to a bronze horizontal clasp engraved with the above dates and could attach a small silver rose to the ribbon when not wearing the medal. The final movement of the work, Song, also includes the words 'silver rose'. 
Originally written for brass band and narrator, this version extends the compositional process whereby the musical shape of the first, second, third and fifth movements (On Receiving News of the War, Beauty, A Careless Heart and Song) was influenced by the poems, which are often set wordlessly. The soprano represents the voice of women involved within World War 1, whose work is becoming increasingly better known. Her musical role gradually evolves from commentary to full integration with the brass band, initially narrating Rosenberg's poems as a quasi-recitative before and during the first three movements (On Receiving News of the War, Beauty and A Careless Heart), then partially joining with them in the fourth movement (Returning, We Hear the Larks). It is not until the final movement (Song) when she sings with the band throughout in a spirit of peace and reconciliation.
Liz Lane, 2014 and 2017
Selected audience feedback from the first performance (with narrator, 2014):
"I thought this was wonderful - your writing for brass band seemed to me perfect (the way you integrated the opening fanfare into the full sound was a standout moment)…. and I liked the idea of integrating the speaker into spaces in the music…. Bravo, I found this impressive." 
"….very brilliant and moving work…." 
"I so enjoyed the composition - absolutely beautiful and compelling. Thank you so much."
"I thought Silver Rose was outstandingly good...a real cultural highlight of 2014 for me."                                               
"fabulous" 
"Wow!  The recording is fabulous – what a performance!  The acoustic, the narration, the brilliant playing of the band and the whole atmosphere all adds up to something really special." 
"Robert Hardy was awesome as was the playing of the Lydbrook band; Liz's piece was very moving."                    
"....a fantastic event, which everyone really enjoyed.  Although I don't really know much about music, I found your commission really moving." 
"An extraordinarily powerful piece and a great privilege to be at the first performance"                                        
"It was both easy and unsettling and had a fragility that was echoed in Robert Hardy's stark raw haunting impressions…. It was a special performance with a silky smooth brass band and we were very moved throughout...."                         
"….and as for the silver rose piece that was fabulous!!!!! The time that took to put the poems to music must have taken an awful lot of planning, it was well thought out and with the changes in the music from soft to loud you got a feeling of what those solders felt in the war." 
"Ms Lane's composition is beautiful." 
"….the performance of the new piece Silver Rose was totally inspiring and very emotional." 
"I've heard brass bands before but nothing quite like that." 
Specifications
Formation:
Brass band and soprano voice
Grade:
Championship / first section
Publisher:
Composers Edition
About the composer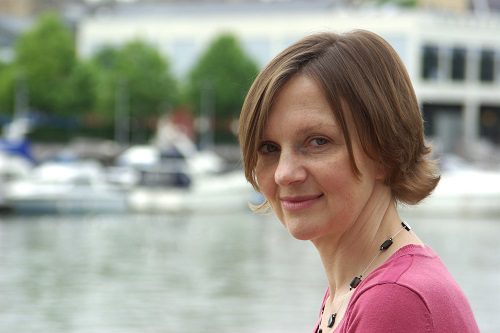 Liz Lane
Liz Lane is a British composer whose music has been described as "creatively brilliant [4barsrest.com], "easily appealing, yet musically reputable" [Musical Times] and "spell-binding... touched the very core of one's heart" [David Fanshawe, composer and explorer]. Her style is frequently melodic but seldom predictable, with an appeal that enables her to write for performers of all abilities and diverse occasions. Liz's music has been broadcast on BBC1, ITV and Radio 3, and her many diverse works to date have ranged from a fanfare based on bugle calls from the American Civil War premiered in Virginia, USA; a 40th wedding anniversary song cycle, recorded and performed at a surprise party and a full length ballet for the London Children's Ballet. Liz's acclaimed first substantial work for brass band, 'Silver Rose', was written in 2014 to commemorate the anniversary of the start of World War 1, and premiered by Lydbrook Band, conductor Ian Holmes, with narrator Robert Hardy CBE at Bristol Museum and Art Gallery, since receiving several repeat performances including Aldeburgh and Birmingham. It was re-written in 2016, with research support from the University of the West of England where she is a part-time Senior Lecturer, for the first performance of the South-West Open Youth Orchestra, the UK's only disabled-led regional youth orchestra and subsequently winners of the RPS Music Award – learning and participation. 'Innovation 216', celebrating Bristol's aviation history, was premiered in 2016 by massed bands and choirs of 270 aged 8-80 at St George's Bristol and will receive a repeat performance at the hall's re-opening in February 2018. 'Antiphonary', inspired by Berkeley Castle in Gloucestershire, England, has been performed at Barcelona and Murcia Cathedrals, by Foden's Band at Bury St Edmunds Festival and Frank Renton's Brass Machine at the Butlins Mineworkers Contest in 2017. Her most recent work, 'Tide and Time', will be premiered by Foden's Band at the RNCM Brass Band Festival in January 2018.
More from this composer