 Songs & Interludes
Songs & Interludes was premiered by Manger Musikklag, conducted by Rune Hannisdal, in Manger Church on the 29th of September 2013 as the closing concert of the 10th Brass Wind Festival. The piece has 10 movements: 6 songs written for soprano singer soloist and 4 instrumental interludes. At the moment the 6 songs are in Norwegian, but an English version is planned. The 4 instrumental interludes are all based on traditional music from the area of Nordhordland, located north of the City of Bergen, in the western part of Norway.
Specifications
Formation:
Brassband and Soprano singer, female choir
About the composer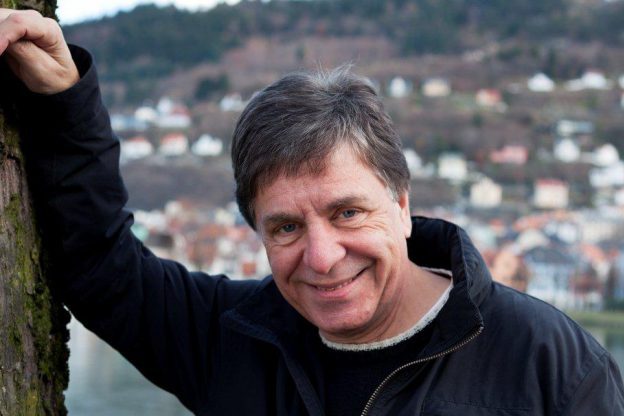 Tom Brevik
Tom Brevik was born in 1948. He has his musical studies from Bergen Teacher Training College and from Bergen Music Conservatory, with trombone, oboe and flute recorders as main instruments. Tom Brevik has been one of the most central figures in the Norwegian banding for several decades, both as administrator, musician, composer, arranger, publisher, conductor and jury member. He conducted for many years famous bands like Eikanger/Bjørsvik Musikklag, three times winner of The European Brass Band Championship, and Manger Musikklag, European Champion in 2011. He is an international band jury member and was for many years one of three members of The Music Commission of the European Brass Band Association (EBBA). Tom Brevik has been both Musical Director and elected President of The Norwegian Band Federation (NMF). In 1980-1986 he was the principal of Manger Folk High School, a boardingschool famous for it´s Brassband Course, started and created by himself. He also held the position of Musical Director in the Norwegian public licensed television, NRK TV, and was later appointed Project Leader and TV Producer in the Norwegian commercial national television, TV 2, a position he held up till 2003. Beside freelancing as conductor, composer, arranger and international jury member, he was 2007-2014 teaching aural training, arranging and orchestration at the Grieg Academy of Music in Bergen (Griegakademiet), where he also was head of the Band Training program In 2013 he received His Majesty King Harald´s Medal of Honour.
More from this composer