 Tutto et Niente
Tutto e Niente (Everything and Nothing) was written in 2010 to celebrate the 200 years anniversary of the birth of the world-famous Norwegian violinist and composer Ole Bull. The composition was commissioned by NMF Hordaland and premiered in King Haakon´s Hall in Bergen on May 8 2011 by Hordaland Youth Wind Band (HUK), conducted by Reid Gilje, soprano singer Lydia Hoen Tjore and by Martin Winter of the Bergen Philharminic Orchestra on solo trumpet/cornet, symbolizing the brilliant violinist Ole Bull. In Tutto e Niente the composer brings forward his thoughts and reflections on the obvious dilemma for a world-famous artist: how to balance his time between developing his artistic career and persuing his obvious family obligations. More than 320 published private letters between Ole Bull and his younger Parisian wife Felicité reflects this big dilemma: Ole giving a huge number of big concerts all over the world, fanatically persuing his vision of being the best violinist of his time, in contrast to his wife´s and 6 children´s wish to live a simple and normal family life like most others. As dramatically described in the last movement of Tutto e Niente the final result was that Felicité died mentally out of balance at a relatively young age. Tutto e Niente is in 6 movements. A version with English words is planned.
Specifications
Formation:
Wind band (soprano singer / solo trumpet)
About the composer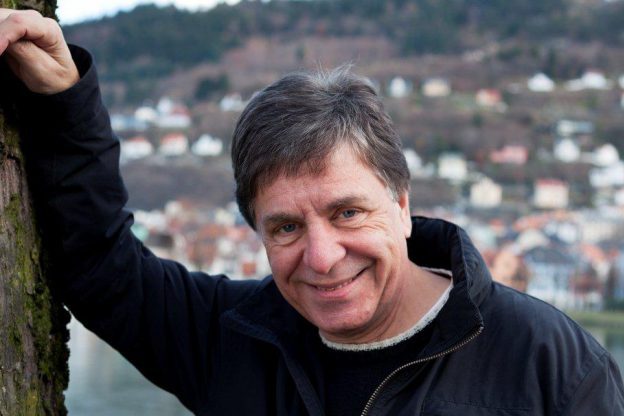 Tom Brevik
Tom Brevik was born in 1948. He has his musical studies from Bergen Teacher Training College and from Bergen Music Conservatory, with trombone, oboe and flute recorders as main instruments. Tom Brevik has been one of the most central figures in the Norwegian banding for several decades, both as administrator, musician, composer, arranger, publisher, conductor and jury member. He conducted for many years famous bands like Eikanger/Bjørsvik Musikklag, three times winner of The European Brass Band Championship, and Manger Musikklag, European Champion in 2011. He is an international band jury member and was for many years one of three members of The Music Commission of the European Brass Band Association (EBBA). Tom Brevik has been both Musical Director and elected President of The Norwegian Band Federation (NMF). In 1980-1986 he was the principal of Manger Folk High School, a boardingschool famous for it´s Brassband Course, started and created by himself. He also held the position of Musical Director in the Norwegian public licensed television, NRK TV, and was later appointed Project Leader and TV Producer in the Norwegian commercial national television, TV 2, a position he held up till 2003. Beside freelancing as conductor, composer, arranger and international jury member, he was 2007-2014 teaching aural training, arranging and orchestration at the Grieg Academy of Music in Bergen (Griegakademiet), where he also was head of the Band Training program In 2013 he received His Majesty King Harald´s Medal of Honour.
More from this composer